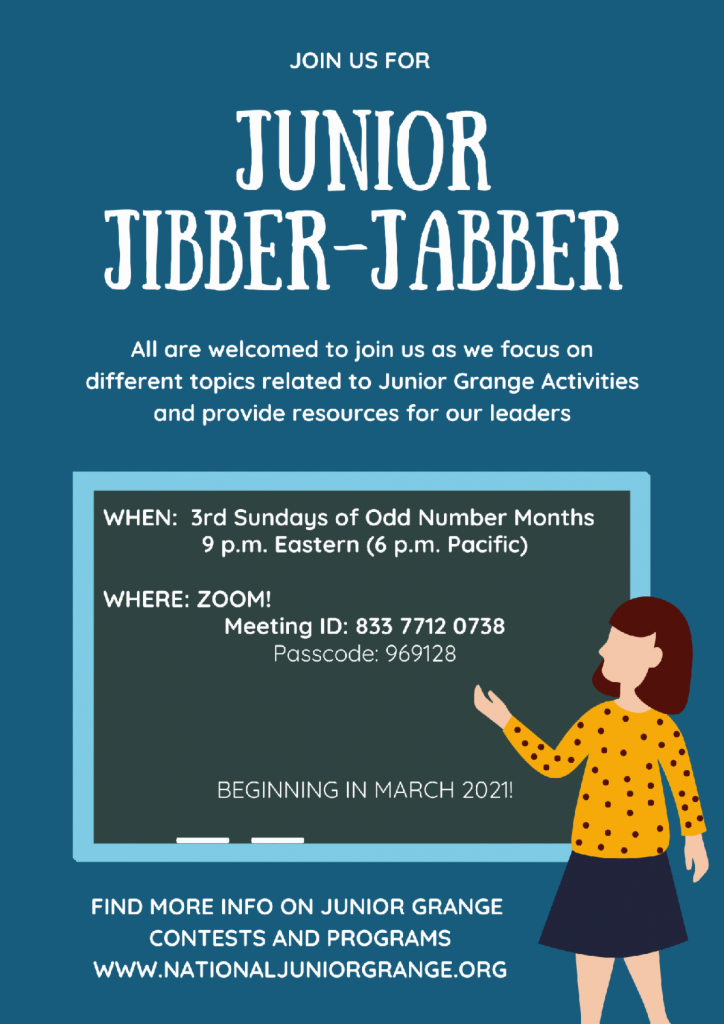 The Grange's youngest members will have one more way to get involved and connected across the organization thanks to the addition of new monthly meet-ups hosted by the Junior and Youth departments.
Starting in February, the departments will alternate months to host sessions on the third Sunday, as a way to provide details about contests and programming and encourage young members to stay active in the organization.
"We've seen that virtual meetings are successful in connecting people and of course, youth and kids are used to having virtual events to take part in especially since the pandemic started," Youth Director Mandy Bostwick said.
Junior Director Samantha Wilkins said the events – titled Junior Jibber-Jabber for the 5-14 crowd – are not meant to take the place of Junior meetings, but will help to encourage Junior members and leaders to explore programs and activities they may not normally focus on.
"We hope this opens some doors for our kiddos, especially those whose Junior Grange or Subordinate Grange they affiliate with as 1+ members haven't been very active over the past year," Wilkins said.
The events are held on Zoom, and each director asked members to share the information with every Junior and Youth they know.
JOIN US |  Meeting ID: 833 7712 0738 | Password: 969128